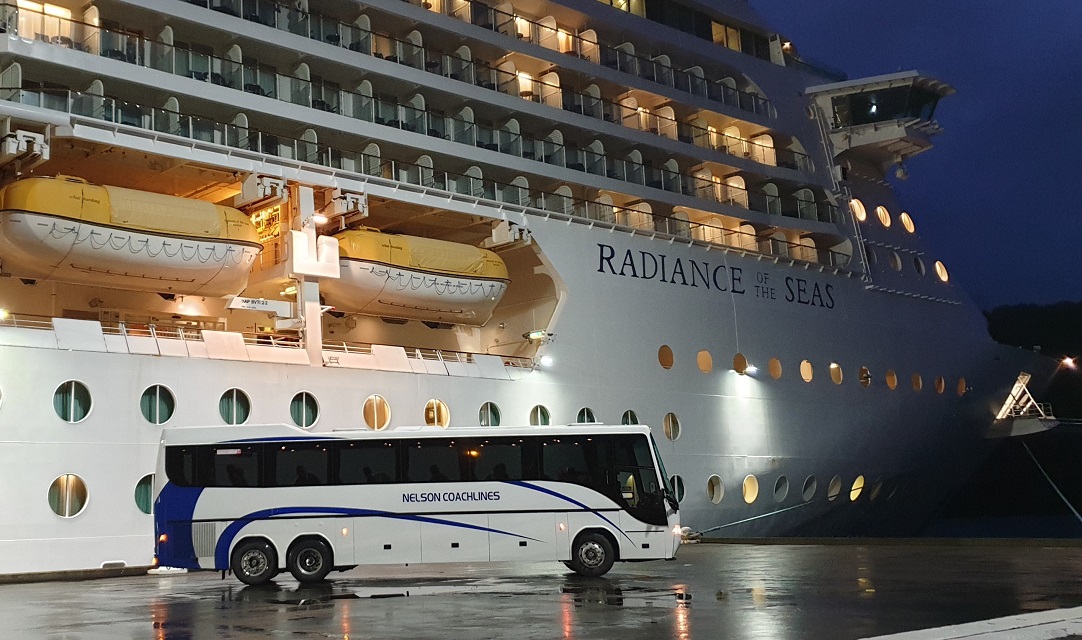 Our coaches are a superb choice for transporting passengers from cruise ships. Each vehicle reflects our high standards of quality, style and experience, ensuring passengers will step off of their luxury ship and onto a comfortable, stylish coach.
We can also offer Shuttle Buses to get from the Port to the main hub or town centre including our Low Floor – Wheelchair accessible buses.
Our friendly, knowledgeable drivers make sure passengers get the most of their day on land, providing them local commentary as they guide them through the magnificent scenery New Zealand has to offer. Your bookings and schedules are made a breeze with help from our efficient, professional admin team.
To book a charter please fill out the form below.
We'll be in touch to confirm your booking. Thanks!