Christmas Tour 2018
December 22, 2018

-

December 27, 2018

$1268
Christmas Tour 22nd – 27th December 2018
$1268pp twin share. Single room supplement $345.
Waikoura Springs Freshwater Crayfish Farm – Lavender Farm – Plains Vintage Railway & Museum – Trotts Garden – Antarctic Centre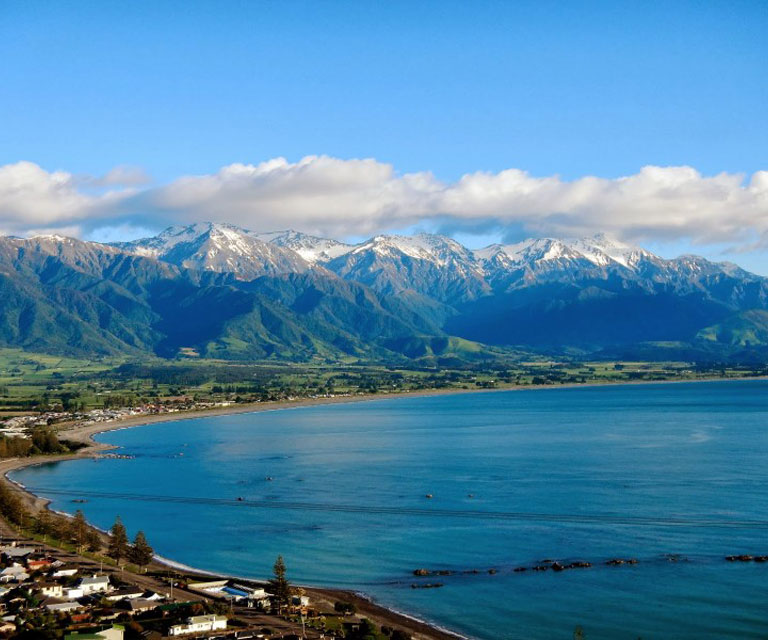 South Island Tour 2018 Details
Includes travel on a quality touring coach, transport to and from your door, five-night's accommodation; all evening meals, all cooked breakfasts, all organised activities/attractions.
Day 1 – Sat 22nd Dec: Nelson – Kaikoura
After all door to door pick-ups we will begin our journey south via the East Coast to Kaikoura. After setting off by about 10:30am we will be in Blenheim for lunch where there are plenty of cafes here to choose from. We will arrive into Kaikoura mid-afternoon where we will have time to relax and settle in before dinner at the Hotel. We will be staying at Donegal House Irish Hotel. This is a unique magic place nestled close to the mountains and the sea and just a few minutes from the town's Centre.
Day 2 – Sun 23rd Dec: Kaikoura
We have a busy day planned for today. We will have breakfast at the Hotel and then make our way to the Waikoura Springs Freshwater Crayfish Farm. This is owned by a husband and wife team who farm native freshwater crayfish in spring water and earthen ponds. They have evolved from selling crayfish live to producing finished products such as koura pate'. From here we will get some lunch and continue onto the Lavendyl Lavender Farm and Dylan's Counrty Cottages. Here they grow up to 50 different varieties of lavender plants on the 5 acre farm. We will be able to take a stroll through the gardens, watch the distillation process, purchase lavender products, and have a tea or coffee inside the tea room or in the garden while also taking in the scenic views from Mt Fyffe to the Kaikoura Peninsula. Dinner tonight will be at the Koura Bay Lodge. The food is delicious and the amazing venue compliments it. Enjoy the stunning views out of huge windows looking over the golf course and the scenic bay.
Day 3 – Mon 24th Dec: Kaikoura – Ashburton
This morning we continue south, heading to Ashburton. We spend the afternoon visiting two attractions today. Step back in time whilst visiting the Plains Vintage Railway. There is a variety of machinery with friendly staff to explain what's what. You will see vintage trains, tractors and fire engines, period shops and buildings along with a huge selection of woodworking/turning equipment. This is an excellent set up and will be well worth the visit. We will also visit Trotts Gardens today where we will see a variety of trees and plants from magnolia trees to maple trees, water plants such as lilies, rhododendrons, azaleas and many more. From the stream to the pond, the boardwalk to the gazebo, you are sure to be impressed.
Day 4 – Tue 25th Dec: Ashburton
Christmas morning will begin with breakfast at the hotel, before taking a leisurely drive inland to Methven where we will enjoy a hot Christmas lunch at the Methven Resort. The superb in house chef will prepare a divine meal, sure to leave your taste buds wanting more. All dishes are freshly prepared using locally sourced meat where possible. The dining room offers beautiful views of the mountains. We will make our way back to Ashburton for our evening meal.
Day 5 – Wed 26th Dec: Ashburton – Christchurch
After breakfast we start our journey north. A short trip today as we have our last night in Christchurch. Today we visit the well-known Antarctic Centre. Get the real experience of what the Antarctic is really like. Step inside the sub-zero chamber; take a seat on the Hagglund ride or meander around the various informative displays where you will see wonderful pictures and explanations on this amazing continent.
Day 6 – Thur 27th Dec: Christchurch – Nelson
Today our Christmas Tour comes to an end as we make our way home via the Lewis Pass. We will stop for rest stops along the way and on arrival into Nelson you will be dropped back at your door. We will be back in Nelson by mid-afternoon.
Package price per person: $1268.00
Single room supplement: $345.00
Deposit due: 28th September 2018 – $268.00
Final payment due: 16th November 2018
Please give us a call if you would like to book or if you have any questions. Minor details of the tour may change from that shown in this itinerary. If you have mobility issues that may concern you regarding getting on and off the coach please give us a call and we can discuss this. Please advise us of any special dietary needs. Door-to-door transport may not be available if you live out of the nearby Nelson region. The tour is subject to minimum numbers.
To register your interest in this leisure trip please fill out the form below.
We'll phone you the week before with your pick-up details. Thanks!
LEISURE TRAVEL GALLERY
View some great photos from our previous Leisure Travel day trips and tours!